Creyeditor wrote: Also a very stylish green.
I agree. Feathers on fleek!
lsd wrote:

the blob...

A giant unicellular, immortal, capable of learning and of logic ... without brain...
Loool that made me spit out my coffee
mind

Posts: 1228
Joined: Sat 26 May 2012, 16:24
Location: the first star to the right and straight on 'till mid-afternoon
horizont wrote:Loool that made me spit out my coffee
Ensure you do not spit your coffee out onto the blob. It will absorb it, and with it the saliva from your mouth - and once it has a taste of human being, there is no stopping it.
It will devour all...
Edit: Substituted a string instrument for a French interjection.
It looks like a real world Lorax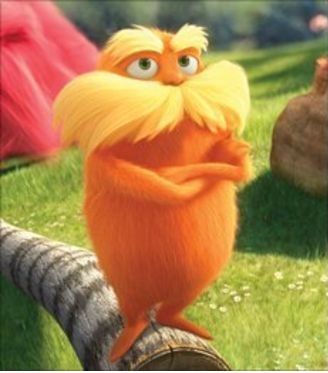 Words are capable of making experience more vivid, and also of organizing it. They can scare us, and they can comfort us - Jonathan Safran Foer
New Birthday present to self:
Balaur Bondoc
https://img00.deviantart.net/2e9a/i/201 ... 4qhssn.jpg
https://durbed.deviantart.com/art/Balau ... -211370997
https://orig00.deviantart.net/a83e/f/20 ... 3fsdto.png
https://t00.deviantart.net/_NcSvtUWfPLS ... 4klsww.jpg
Not one but TWO sickle-claws on feet, and two oversized hand-claws.
http://1.bp.blogspot.com/-Nc1eZ191wY4/U ... an0004.jpg
Clearly, the most shock-and-awe parachutist/dive-bomber from among the maniraptorans.
I am also deeply enamoured with the recent theory that maniraptorans & proto-birds developed winglets not for flight, but as stabilizers for parkouring up near-vertical to vertical inclines
(e.g. tree trunks, cliff-faces) to escape predation and/or find a safe perch/ high-hide. Then, they could leap down, parachute-suit style, at their prey. Or run prey down.
Like a mesozoic skua, prolly chomped smaller maniraptorans, nestling pterosaurs, hatchling archelons, mesozoic popcorn (i.e. mini-mammals) fish, squid, egg-laying horseshoe crabs, whatever was small enough for these rock-drakes to tackle truculently.