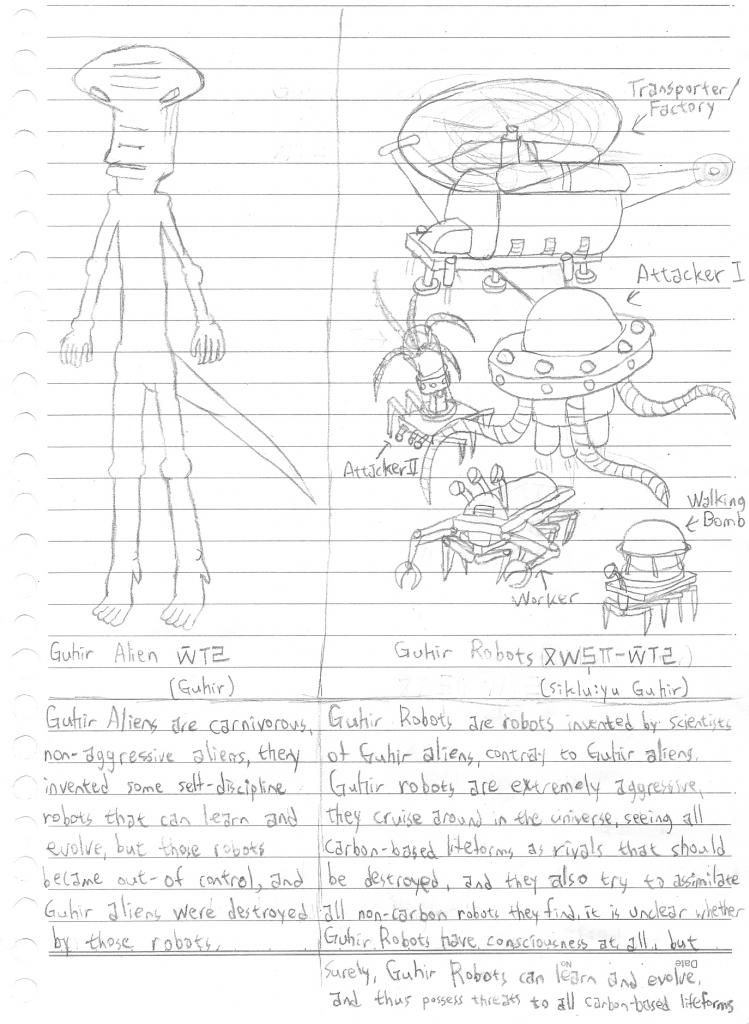 Left: Guhir Aliens
Right: Guhir Robots
----
Guhir aliens are a group of carnivorous but non-aggressive carbon-based aliens whose inventors have invented a kind of extremely aggressive robots.
The suns of the mother planet of the Guhir aliens are a pair of binary stars, both of the stars are K-type stars; also, there are four natural satellites revolving the mother planet of the Guhir aliens, all of which are smaller the the moon of our world but three of them are large enough to create tides, since there are many moons, the period of tides of the mother planet of the Guhir aliens is less predictable than that of our world.
The Guhir language is very similar to human languages in terms of phonology, and it possesses triconsonantal roots like Semitic languages of our world.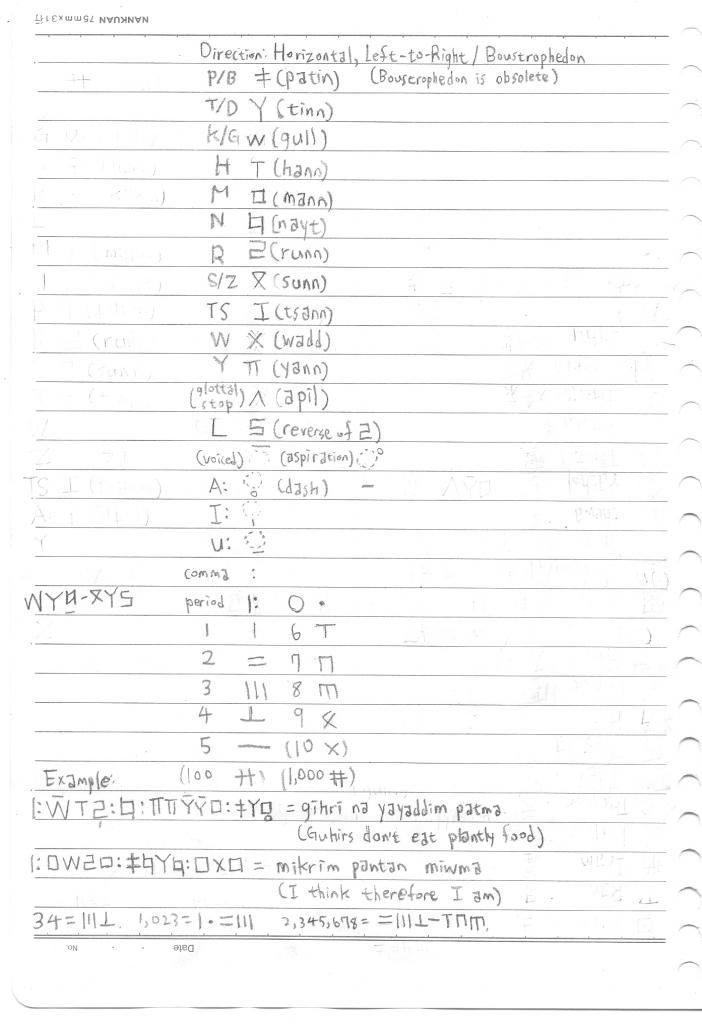 Guhir script, with some examples.
----
Guhir Robots are robots invented by inventors of the Guhir aliens, Guhir Robots are very aggressive, Guhir Robots see all carbon-based lifeforms as rivals that should be destroyed, and they also have a tendency to assimilate all machines and robots they find. Being able to learn and evolve, they possess great threats to different civilizations.
Despite being invasive and being able to learn, it is not clear whether Guhir Robots are conscious or not.