So I am a huge language nerd. I'm also a huge language noob. When I first started making my language I had no idea what the IPA is, and now that I know it I still don't bother memorizing it. I've created a new chart. not for all sounds possible but only the sounds that I'm gonna use in my Language.
So at this point I'm in the very early stages of making a conlang, and this is also my very first conlang. Before I even started thinking about symbols or characters I started with the sounds. Here is my Chart: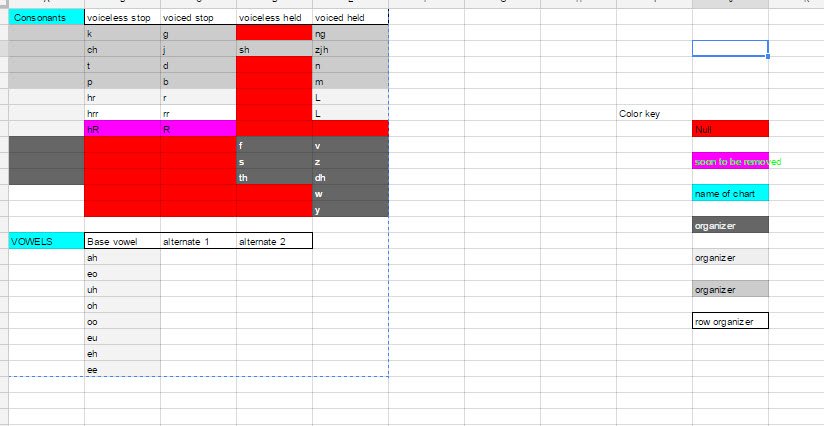 You have no idea how much work I had to do in order to get that image on this thing... I had to post the image to twitter just so that it would be permanently on the internet so I could then take the image address and post it in here.
Anyways, this is my Chart. If you have any comments on my chart, please say so.
anyways, the hardest part right now is making the symbols. I don't know where to start. whether I want it to be right to left, left to right, top to bottom or vise versa. I tried making something that was top to bottom but it looked ugly. I want it to look good, (like Greek, or Tengwar (from LOTR) or Arabic or something that looks good. please help.